Restaurant in Tampa - Rivers Edge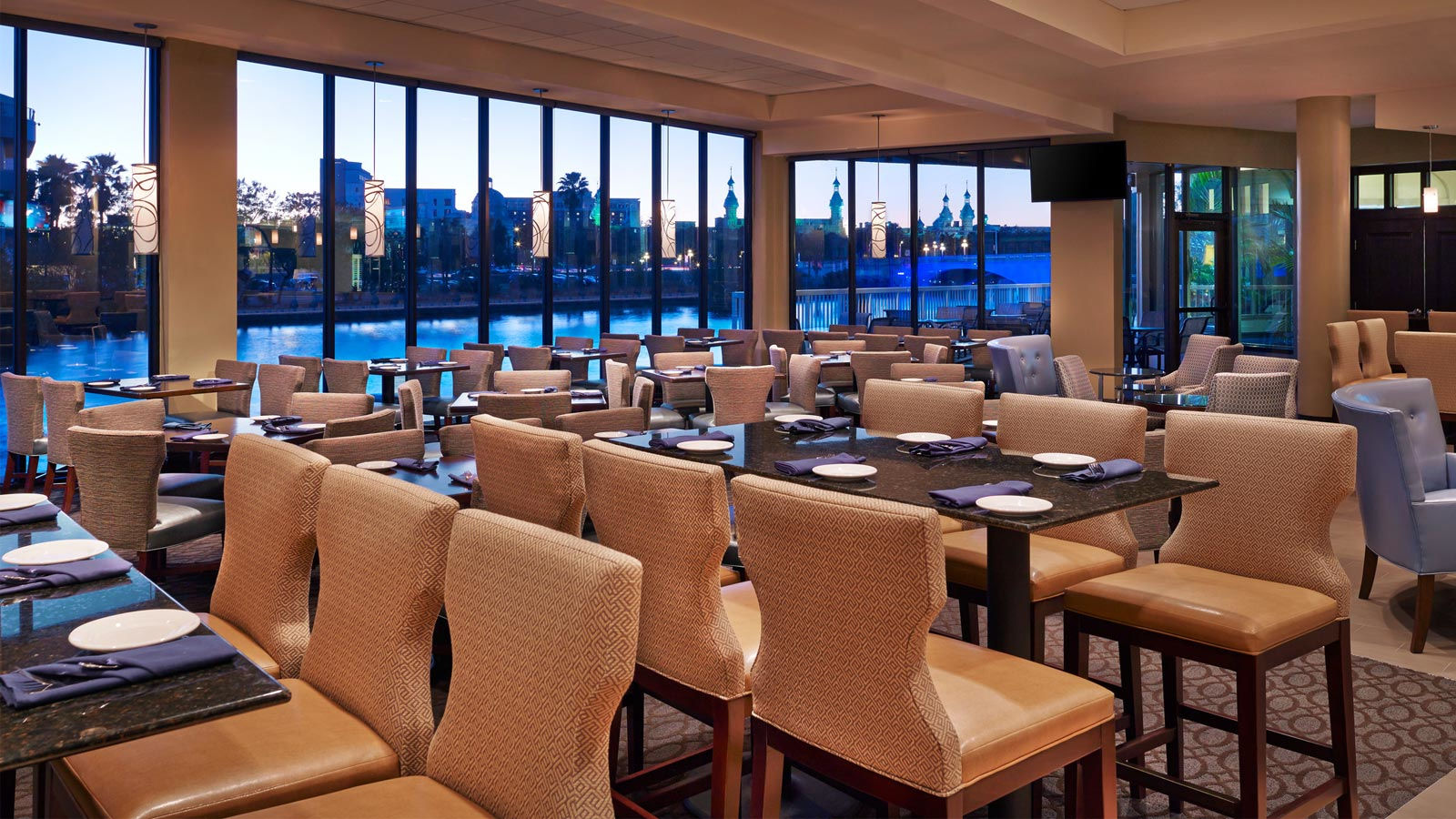 For gourmet cuisine with great prices, look no further than Rivers Edge, our onsite restaurant in Tampa. This stylish waterfront spot in downtown Tampa features classic American cuisine. Business professionals love to stop by in the afternoon and in the evening, it is a favorite of theater buffs. And Rivers Edge's large, diverse menu satisfies a variety of tastes. Our full spread of dining options includes:
Rivers Edge - Offering gourmet dining with modern flair in a beautiful waterfront setting.
Hours: Monday - Thursday 6:30 AM - 10PM; Friday 6:30 AM - 11PM; Saturday 7AM - 11PM; Sunday 7AM - 10PM
For more information or reservations call (813) 226-4400
Room Service is also available for private in-room dining from 6:30am to 10pm.
River's Edge @ Sheraton Tampa Riverwalk Hotel (261457), Tampa / Central Florida West Reservations
Rivers Edge Menus:
Explore the numerous local restaurants during your stay at Sheraton Tampa Riverwalk.